Don't ever let it be said that JewglePerth isn't right up to date. We're very pleased to bring you a few donated pictures from Dianella Shule's Siyum Sefer Torah, while the event is still winding up!
We'd just like to stress what an important event this was for the growing Perth Jewish community and how grateful we all are, as a community, for the opportunity to attend such an event.
Please, click the photos to view their larger version. Anyone with more photos or footage feel free to send them in to us – we'd love to do up a proper review.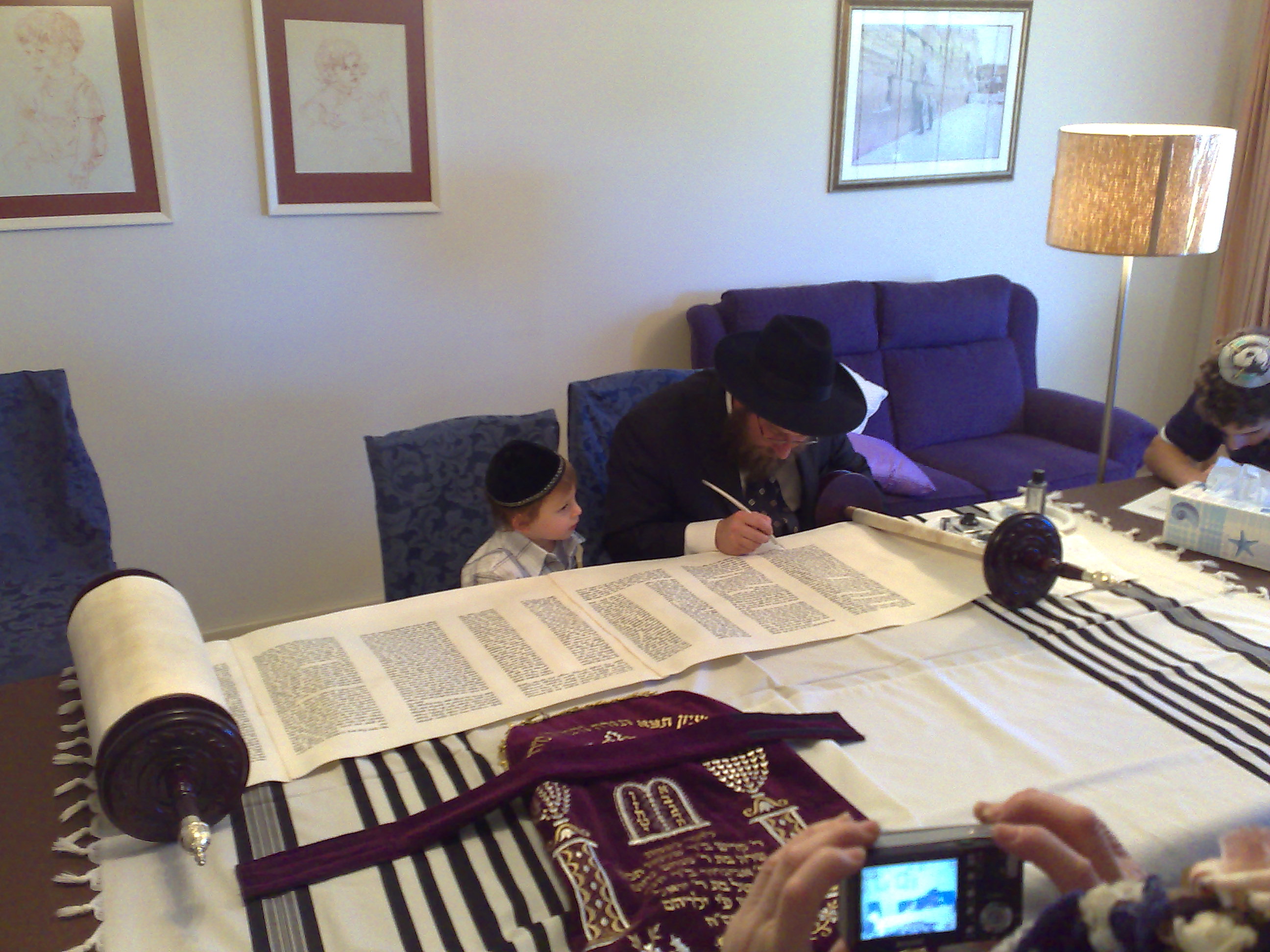 The scroll being completed by sofer Rabbi Gutnik, with a keen young student looking on.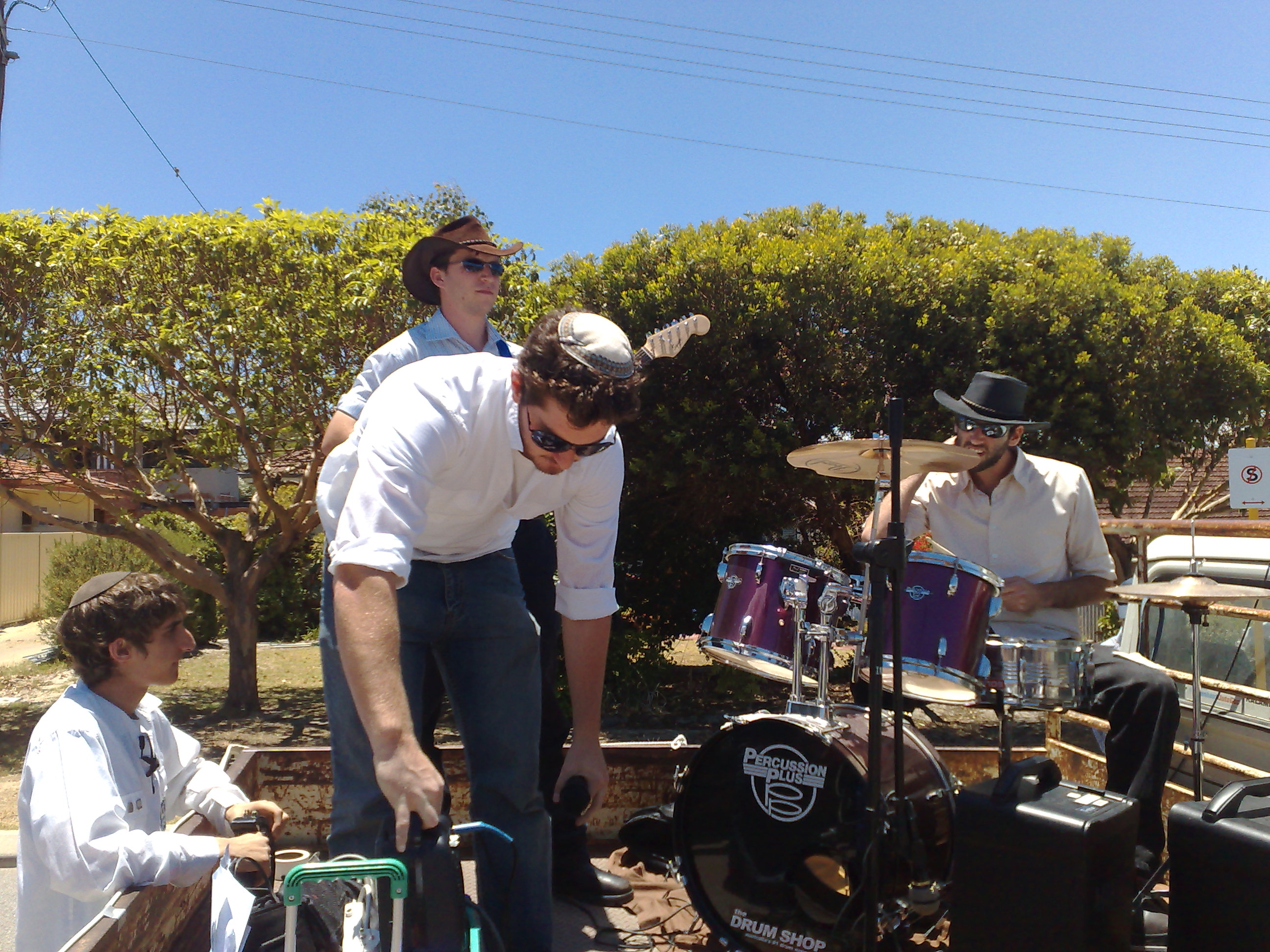 The Yeshiva Bochurim band, preparing to honour the Sefer Torah on it's procession to the Shule.
After being prepared, the Torah was carried down Wandarie towards Woodrow, by a large crowd.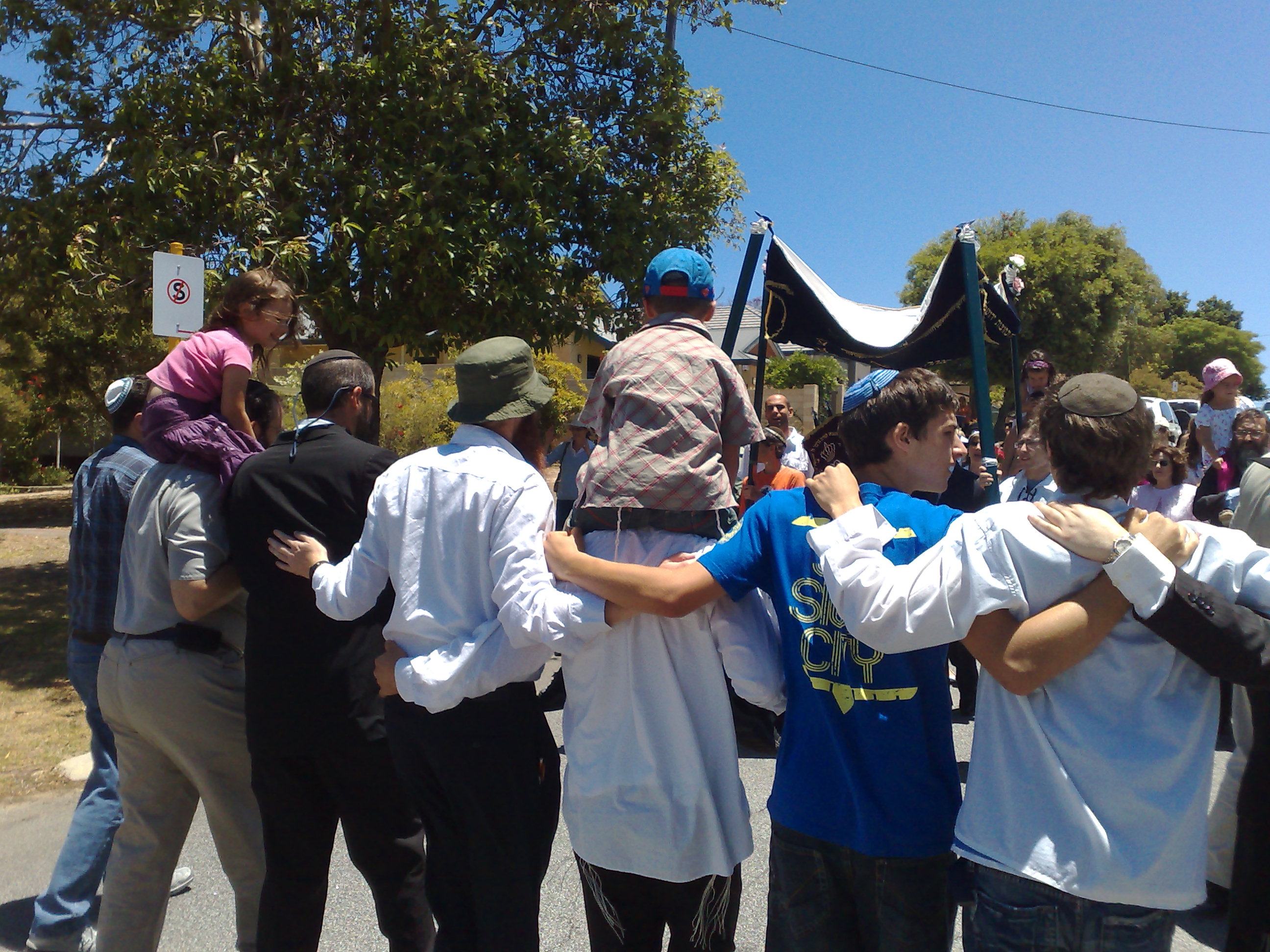 The (nearly) completed scroll being escorted down Wandarie avenue, Yokine, to the Shule. The scroll was then completed inside Dianella Shule.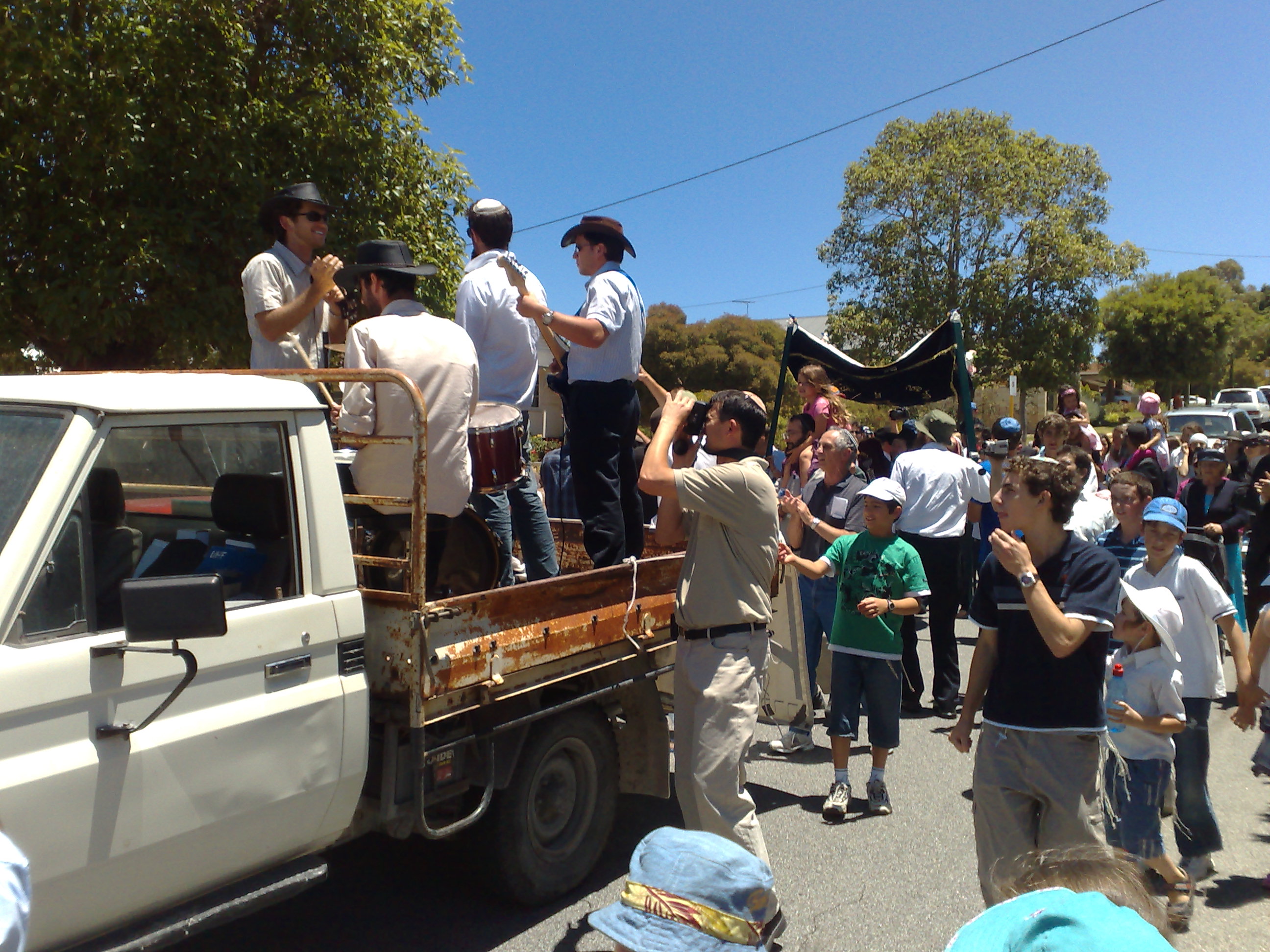 The Torah MiTzion Yeshiva bochurim band making sure the Torah received a fitting procession.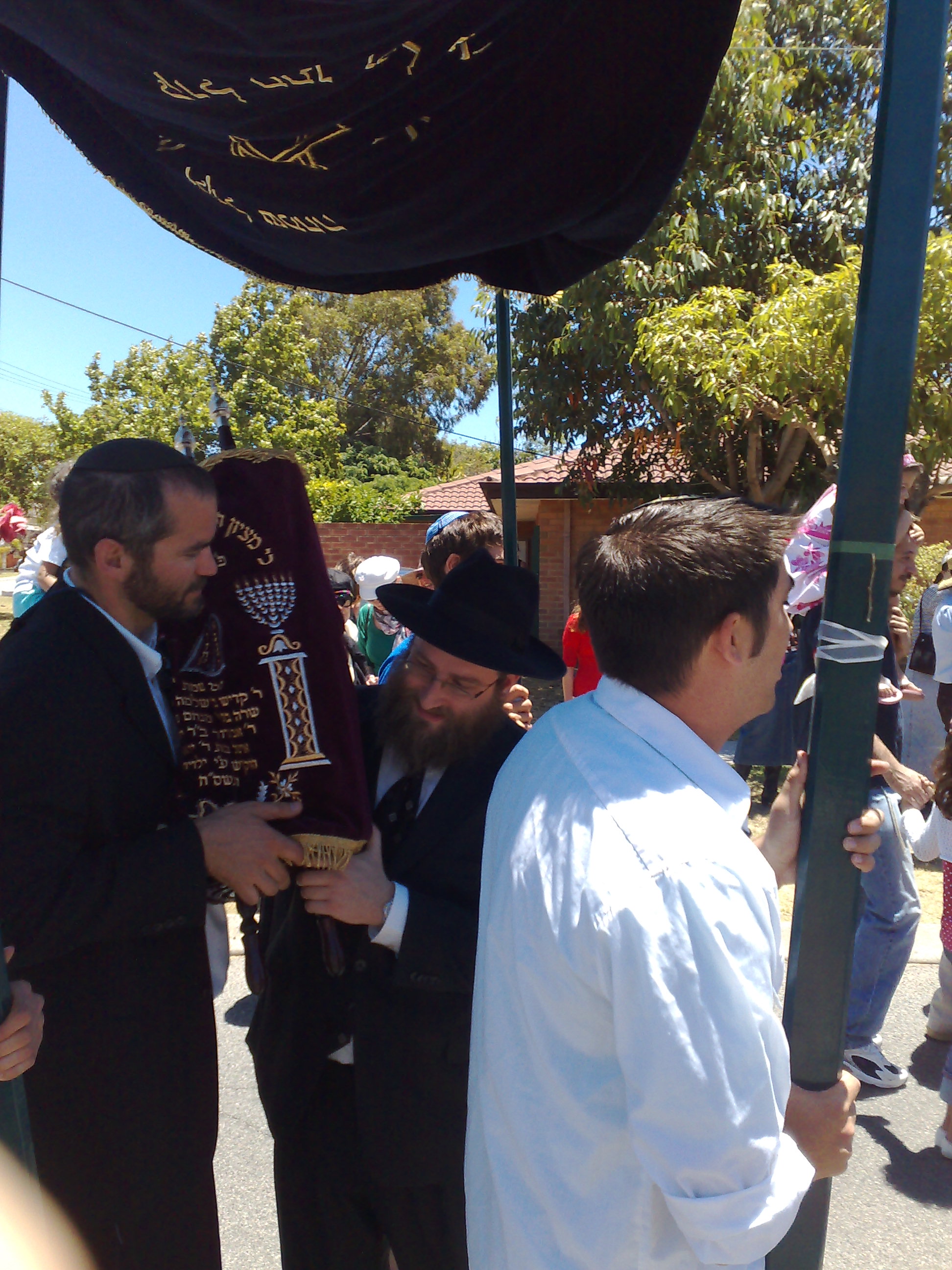 Rabbi Lewis, who returned to Perth specifically for this event, takes the Torah scroll from the Rabbi Gutnik.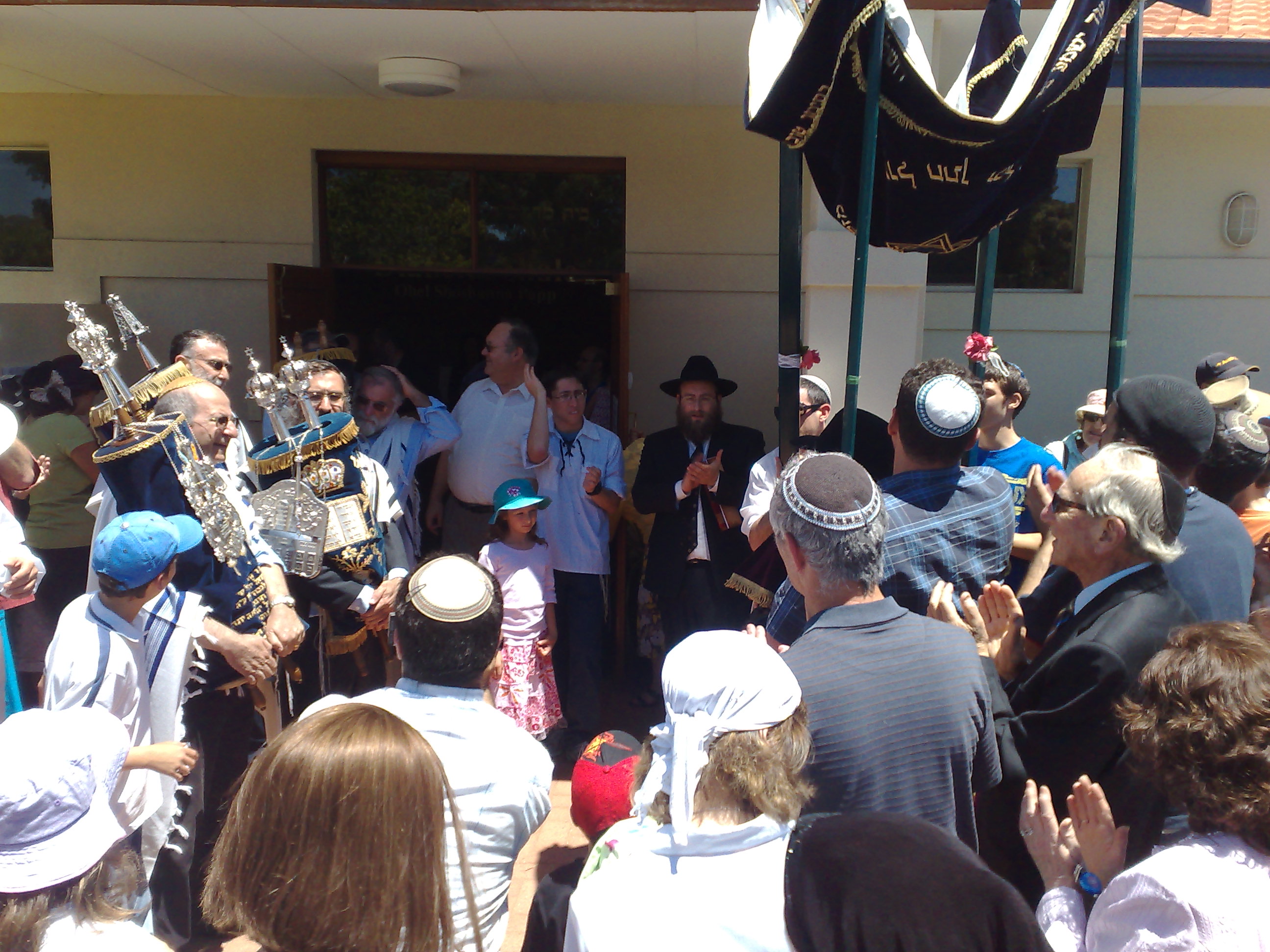 The Torah being greeted by the other Sefer Torah scrolls, already at the Shule.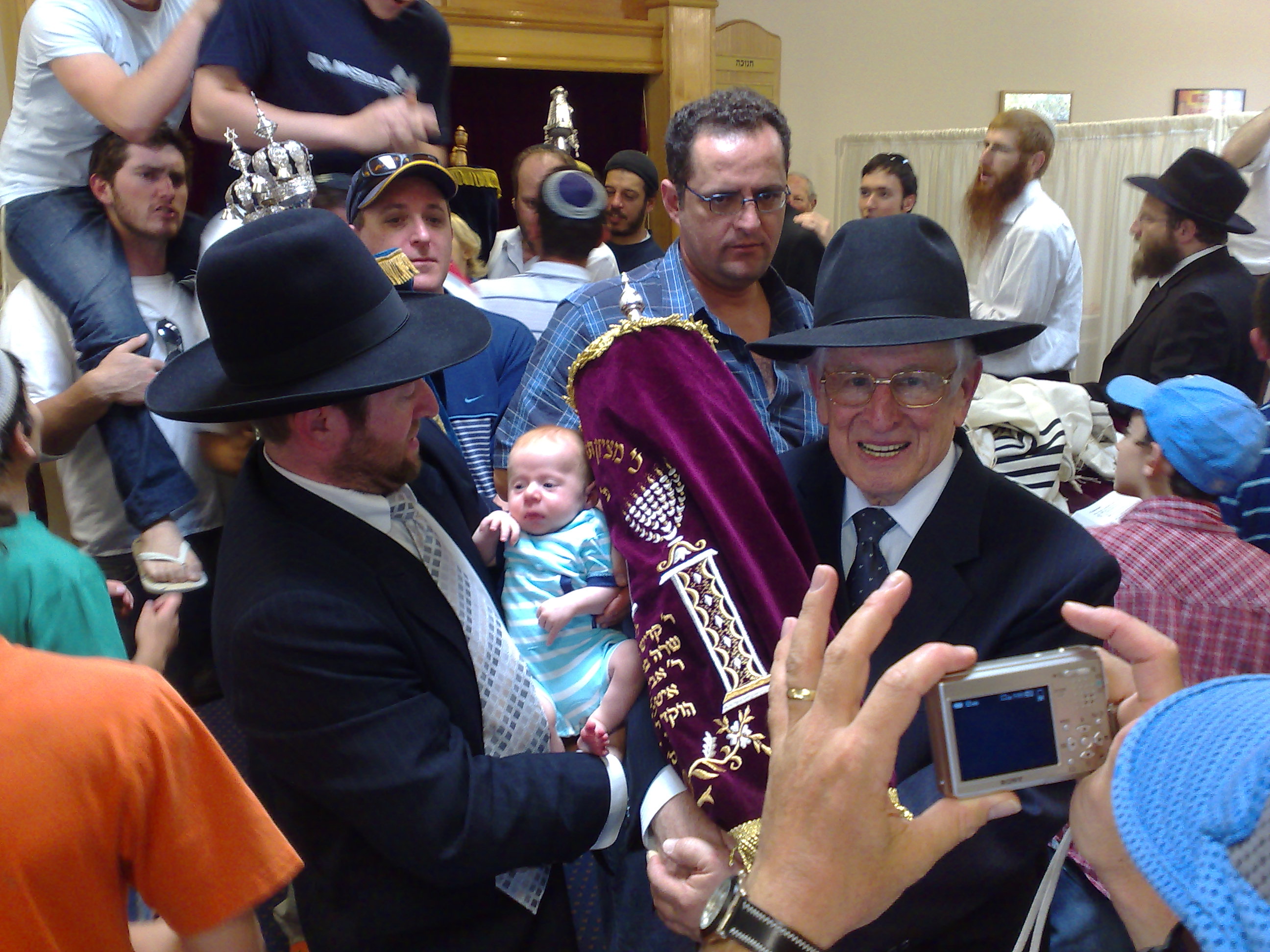 A special thanks to Ron Cohen, the Baal Simcha, who was instrumental in making this event happen.