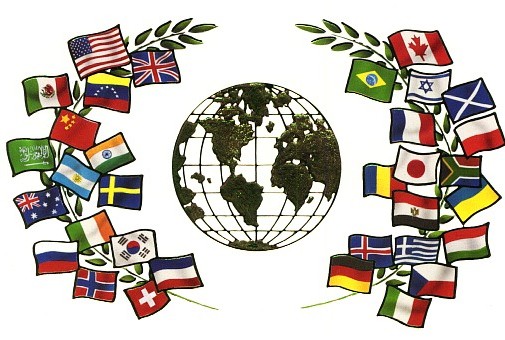 Country/Person
What they say (Credit this column to the Australian)
What they mean
What they do
Australia – Penny Wong (Foreign Minister)
Penny Wong Australia's foreign minister "Australia unequivocally condemns the attacks on Israel by Hamas including indiscriminate rocket fire on cities and civilians," "We call for these attacks to stop and recognise Israel's right to defend itself."Australia urges the exercise of restraint and protection of civilian lives." she wrote on X – formerly known as Twitter.
We are left wing radicals from way back and despite the lessons from world history we have failed to learn anything. How I became foreign minister is beyond me, I am surprised I could get a high enough security clearance.
Votes against Australia at the UN but makes statements trying to deflect her actions and those of the Australian Labour party. Doubles aid to Palestinians without any requirements to stop incitement.
Australia – Anthony Albanese (Prime Minister)
Prime Minister Anthony Albanese on Sunday morning condemned the "abhorrent attack on Israel" but said Israel had "a right to defend itself". "This is a dreadful circumstance that people didn't see coming," he told ABC's Insiders. "We of course are worried about escalation. "There is no precedent for what is occurring here.
There is a precedent because Australia has joined the Great Britain and allies in two world wars to fight against this exact kind of tyranny; however we promised our radical left union backers that we would ditch our previous position and sell them out to terrorists.
Offers condemnation when prompted by the opposition foreign spokeswomen Susan Ley. How difficult is it to win a referendum on an issue ranked by most Australian's as insignificant compared to the rising cost of living and safety of our children, while sympathising with Israel ? If they can't see the wood for trees with the Israeli situation how would they ever deal with an invasion of Australia ?
Australia – Bob Carr (Former NSW Premier)
"Will be very short-lived. It will draw disproportionately huge retaliation directed at civilians and indifferent to children," he posted on X. "Between the suicidal instincts of Hamas and the dominance of Israeli air power the losers will be long-suffering Palestinians in what is the world's largest refugee camp. Palestinians have a right to resist an illegal occupation, the spread of settlements all illegal and apartheid laws – but resist peacefully. Mainstream moderate Palestinians committed to a negotiated solution deserve world attention and support, now more than ever."
I hate Israel especially since I am no longer Premier of NSW
Consistently offer public support to the Palestinians and pays no regard to the suffering of others.
Britain – Rishi Sunak (Prime Minister)
British Prime Minister Rishi Sunak said Sunday he had assured Netanyahu of London's "steadfast support"."We will do everything that we can to help. Terrorism will not prevail," he added in a statement."
Our country is so full of radical Islamists and don't want to antagonise them but we understand your plight because it could be ours one day.
Offer steadfast support
Canada – Justin Trudeau (Canadian Prime Minister)
The Prime Minister, Justin Trudeau, today issued the following statement on the recent attacks against Israel: "Early yesterday, on a Jewish holiday and 50 years after the start of the Yom Kippur War, the terrorist organization Hamas launched a massive, coordinated attack against Israel. Canada unequivocally condemns these terrible attacks in the strongest possible terms and reaffirms its support for Israel's right to defend itself, in accordance with international law. "The images we have seen are horrifying and shocking. As we fully realize the scale and brutality of this violence in the coming days, we extend our deepest condolences to everyone affected. Our hearts break for the hundreds of innocent people whose lives were senselessly taken. "We call for the immediate release of those being held hostage and demand they be treated in accordance with international law. We will continue to monitor the situation closely, and we are in touch with our international partners to restore peace and security in the region. We must all work to protect civilian life. "To our Israeli friends, Canadians stand with you. The Government of Canada stands ready to support you – our support for the Israeli people is steadfast." Canadians in or around the affected area should limit their movements, follow instructions of local authorities, and shelter in place until it is safe to leave the area. For updated advice.
We want to stand with Israel but have not yet moved our embassy to Jerusalem, but at least we are speaking up and standing up to be counted.
Extends deepest condolences, sending maple syrup and The Mounties.
China –
"China is deeply concerned about the current escalation of tension and violence between Palestine and Israel," said a foreign ministry statement Sunday.Beijing "calls on all parties concerned to remain calm and exercise restraint, cease fire immediately, protect civilians and prevent further deterioration of the situation", it added.
Restraint is a term that must be obeyed by other nations. We will show no restraint with Taiwan and the Uyghurs
Confirm the hypocrisy
European Union – Ursula von der Leyen (EU Chief)
EU chief Ursula von der Leyen had already condemned the attack by Hamas on Saturday. On Sunday, she posted on X, formerly Twitter: "The full scale of the brutality of the Hamas terror attack leaves us breathless. "Defenceless people, brutally murdered in cold blood on the streets. We stand strong with Israel and its people. Today the EU and Israeli flags fly side by side."
They are partially sympathetic to the Israeli cause but have to be careful as the EU is full of aggrieved migrants from Arab lands.
Fund programmes aimed at the destruction of Israel while preaching their love of Israel to the rest of the world. Known to be more duplicitous than the United Nations.
France – Catherine Colonna (Foreign Minister)
French Foreign Minister Catherine Colonna held talks by telephone with several of her counterparts in the Middle East in a bid to "prevent the conflict degenerating" by spreading to other parts of the region, a ministry statement Sunday.France's foreign ministry also called for the immediate release of the hostages taken by Hamas.
We don't really want to publicly show our support for Israel, but we do want to pressure Hamas because they are fairly well entrenched in Europe and we are unsure how big a threat they could be to France in the future.
Try to prevent the conflict from spreading but they really should be focusing on their own backyard.
Germany – Olaf Scholz (German Chancellor)
German Chancellor Olaf Scholz said Sunday Israel has the right to defend itself against "barbaric attacks" and "to protect its citizens and to pursue the attackers." He called Netanyahu to tell him Germany stands "firmly and unwaveringly by Israel's side". German-Israeli nationals are among the hostages taken by Hamas, a foreign ministry source confirmed.
We are sorry for our past, but we are with you for the future.
Offer unwavering support
India – Narendra Modi (Prime Minister)
Prime Minister Narendra Modi said India stood "in solidarity with Israel at this difficult hour"."Deeply shocked by the news of terrorist attacks in Israel," Modi said.
We don't want to antagonise the Pakistani's by getting embroiled in your dispute with Hamas but we get it.
Deeply shocked
Iran – Ebrahim Raisi (President)
President Ebrahim Raisi said on Sunday that Iran supported the Palestinians' right to self-defence and warned Israel must be held accountable for endangering the region.
We have been funding, training and organising the attacks but don't want to officially bind ourselves to the actions of Hamas, because Israel will defeat us and as usual we end up with egg on our face.
Train, fund and organise many designated terrorist organisations.
Italy – Giorgia Meloni (Prime Minister)
Italian Prime Minister Giorgia Meloni has called Netanyahu to reaffirm "Rome's full solidarity" following the Hamas offensive. "Italy stands by the Israeli people at this difficult time," said a government statement
Simple,to the point, no ambiguity.
Offers solidarity
Japan – Yoko Kamikawa (Foreign Minister)
Japan "strongly condemns" the attacks, Foreign Minister Yoko Kamikawa said Sunday, as well as the taking of hostages by Hamas. "Meanwhile, we are seriously concerned about the large number of casualties in the Gaza Strip as a result of attacks by the Israel Defence Forces," her statement continued, calling for restraint.
Japan understands what happens when you really upset your enemy, especially if they have better technology. No one else has managed to upset the Americans more so it may pay Iran to watch this space and learn a valuable lesson.
Strong condemnation
New Zealand – Chris Hipkins (Prime Minister)
Prime Minister Chris Hipkins today expressed grave concern at the escalation of violence in Israel and Gaza. "New Zealand condemns unequivocally the terror attacks led by Hamas on Israel. We are appalled by the targeting of civilians, and the taking of hostages which violate fundamental international humanitarian law principles," Chris Hipkins said. "New Zealand has designated the military wing of Hamas as a terrorist organisation, and we recognise Israel's right to defend itself." "We are very concerned that the situation will escalate in the coming days and New Zealand again calls for restraint, the protection of non-combatants, and the upholding of international humanitarian law by all parties."
As far as benign statements go by a Prime Minister, Chris Hipkins is a winner.
Expresses grave concerns and condemns the terror attacks while only designating the military wing of Hamas as a terror organisation. Follow the money dude, terror only exists because someone is providing funding.
Russia – Maria Zakharova (Foreign Ministry Spokeswoman)
Russia's foreign ministry called for an "immediate ceasefire" and negotiations towards "a comprehensive, lasting and long-awaited peace," spokeswoman Maria Zakharova said.
We are knee deep in the cesspit of illegally funding terrorism and fomenting trouble, to keep the eyes of the world away from Russia's actions in Ukraine.
Illegally invade other countries, behave like Hamas but too gutless to admit to the real actions they undertake behind a cloak of mystery.
Saudi Arabia – Foreign Ministry
Saudi Arabia's foreign ministry called for "an immediate halt to the escalation between the two sides, protection of civilians, and self-control".
We can't say we are supportive of Israel just yet, but we know why we must stand side by side with Israel
Trying to work out how to best make peace with Israel without antagonising the less forward thinking Arab nations.
South Africa – African National Congress
The ruling African National Congress issued a statement Sunday saying: "It can no longer be disputed that Apartheid South Africa's history is occupied Palestine's reality."As a result, the decision by Palestinians to respond to the brutality of the settler Israeli apartheid regime is unsurprising." The statement added that it was clear that "the degenerating security situation is directly linked to the unlawful Israeli occupation".
There is no love for Israel in South Africa.
Just make it easier for the 50,000 Jews left in South Africa to emigrate to Israel or Perth.
Turkey – Recep Tayyip Erdogan (President)
Turkish President Recep Tayyip Erdogan on Sunday urged Israel and the Palestinian militant group Hamas "to support peace" and refrain from harming civilians."There is no good in (attacking) civilians," Erdogan said. "We are ready to do everything to reduce the tensions."
Refrain like you showed to your political opponents and general population in 2016 ?
Offers a masterclass in Middle Eastern hypocrisy
Ukraine – Volodymyr Zelensky (President)
Ukrainian President Volodymyr Zelensky, whose country is fending off a Russian invasion, said Sunday he had spoken with Israeli Prime Minister Benjamin Netanyahu to offer condolences "for the numerous casualties caused by the terrorist attack".
We understand your pain, when you are done with Hamas, can you come and help us against Russia.
Offering condolences to Israel and praying for more weapons to defeat Russia.
UN – Antonio Guterres (Security Council)
The United Nations Security Council held an emergency meeting Sunday, a day after Secretary-General Antonio Guterres urged diplomatic efforts in the Middle East to prevent wider conflict. Diplomats said the Security Council did not consider any joint statement, let alone a binding resolution, with members led by Russia hoping for a broader focus than condemning Hamas.
We are too inept and have no real power to prevent anything from happening. Most of the time we make it worse and cause more conflict.
Absolutely nothing except causing more to nations wanting to live in peace to end up in war torn lands, forever in dispute.
United States – Joe Biden (President)
President Joe Biden said US support for Israel was "rock solid and unwavering"
We just need an excuse to get involved and show Lebanon what revenge for killing US troops looks like in the real world.
On Sunday, he ordered US ships and warplanes to move closer to Israel. Washington also promised to provide munitions and equipment to Israel, US Defence Secretary Lloyd Austin said in a statement Sunday
United States – Barrack Obama (Former President)
"All Americans should be horrified and outraged by the brazen terrorist attacks on Israel and the slaughter of innocent civilians. We grieve for those who died, pray for the safe return of those who've been held hostage, and stand squarely alongside our ally, Israel, as it dismantles Hamas," Obama wrote in a statement on X.

"As we support Israel's right to defend itself against terror, we must keep striving for a just and lasting peace for Israelis and Palestinians alike," he added.
It's so easy being a former President because you can say what you want without fear or recrimination. Would have been preferable to have had more support whilst in office, rather than selling out Israel and the rest of the world to Iranian interests.
Expresses support for Israel
United States – Bill Clinton (Former President)
"I condemn the horrific terrorist assault carried out by Hamas in Israel, and mourn the senseless loss of life. My heart is with all those affected by the violence, including American families," Clinton wrote in a statement posted to X. "Now is a time for the world to rally against terrorism and to support Israeli democracy. I stand with the government of Israel and all Israelis, and urge them to stand together. This is a moment to focus on purpose over politics," he added.
Isn't this the same guy that gave us the Oslo accords ?
Condemnation and mourning
United States – Donald Trump (Former President)
Donald Trump Former President Trump said Sunday that Hamas's attacks on Israel and the Russia-Ukraine war would "never have happened" if he were president.
I would have backed Israel without hesitation and showed the rest of the world how to not choose tyranny.
Spends most of his time raising money for the next Presidential campaign while making frequent court appearances.
Vatican City – Pope Francis
Pope Francis on Sunday said that "terrorism and war do not lead to any resolutions, but only to the death and suffering of so many innocent people. "War is a defeat! Every war is a defeat! Let us pray that there be peace in Israel and in Palestine."
War leads to peace as evidenced by history. If Pope Francis has a better way why doesn't he jump in and do something. After all how many Catholics call Israel home ? Hamas does not discriminate between their vision of terror and your religious beliefs.
Offers prayers, but only for the true believers.
Venezuela – Government Spokesperson
Venezuela's government expressed its "deep concern" over the clashes. In a statement on X, it said the fighting was "the result of the impossibility of the Palestinian people to find in multilateral international legality a space to assert their historic rights".
We are going to try and show the world how good we are at propaganda. Hamas have no rightful place anywhere unless of course Venezuela's government wants to host them and take them away from Gaza ?
Deep concern and hypocrisy from a very anti-semitic country.
Yemen – Government Spokesperson
In Yemen, Huthi rebels who control the capital Sanaa expressed their support for "the heroic jihadist operation". In a statement on the website of the Huthi-controlled SABA news agency, the Iran-aligned militant group said the attack "revealed the weakness, fragility and impotence" of Israel.
Everyone's a big talker from their safe house in Yemen. Perhaps Yemen would like to experience an Israeli bombing run to destroy some hidden terrorist infrastructure
Offers typical African hyperbole but can't back it up unless they stand with Iran.