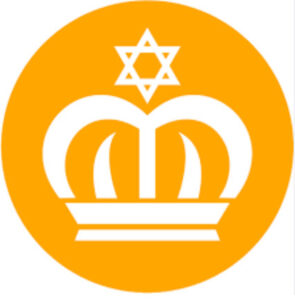 I did a bit of an Internet search and was shocked at what I found, missionary activity is right on our doorstep.
After recent community events, and given rumours and actual visits by the J for J group earlier this year, I have become more and more concerned about Missionary activity within our small and beautiful community.
Basically I found a series of notices for events, some which confirmed some rumours and some which were new to me. All lead back to a Mr Ross Clarke, who runs a Messianic group called the "The Olive Tree Tabernacle" out of the Loftus Centre, and who is linked to a notorious group – "Celebrate Messiah". This group even have a link to a Powerpoint Presentation for the lay person on how to convert Jews to Christianity! I was shocked that there was so much missionary activity on my doorstep.


Missionary Activity
This group ran messianic Rosh Hoshannah, Yom Kippur and Sukkot services, from wait for it, THE JEWISH CENTRE. Luckily most of us were too focused on our real services to notice at the time..
In June the icing on the cake was run…. :
_____________
When: Thur-Sat..28-30..June 2007
Time: 9am – 6pm
Cost: $50 for 3 days
Where: Dianella Church of Christ & Perth Hebrew Congregation
68 Waverley/Plantation Str..Dianella/Menora..6059
Barry Burski from a Messianic Jewish congregation in Melbourne called 'Celebrate Messiah' will be running an event for believers to get to know and understand the delights of beautiful and culturally significant Jewish Perth.
The Experience Jewish Perth Seminar program and registration form can be obtained from the above number or on the day. As well as Messianic issues over the 3 days events include a talk by Rabbi Freilich an understanding of the concept of Kosher food an overview of Perth's Jewish Community and a talk by a Holocaust survivor concluding with the testimony of a Messianic Russian Jew and Messianic style church service at the Olive Tree Tabernacle in Leederville.
Misc. Info: The event will be held on 28-30 June 07. The course aims to give you greater understanding and insight into your Jewish friends and family community. All course study material is supplied. Prices are $50 for full 3 day course. People can book in for specific days if they cannot come for the entire time: Daily rate is $25
____________
Be aware
Being aware that a Missionary is working in one of our stores, having contact in our community was bad enough.
Knowing Rav Frielich to be a loving and intelligent man; one can only assume he was lied to about the group and their purpose (and would love to hear his side of the story – I welcome anyone to interview him and put forth his side of this story to this site).
Please, I am reaching out to our precious community – educate yourselves.
Arm yourselves with knowledge. Our religion does not encourage blind acceptance, but questioning and decision making through acquiring knowledge.
I would recommend Aryeh Kaplan's "The Real Messiah" as a good book to read. It goes through all the arguments of these groups, and discussed the Jewish perspective.
I would also recommend speaking to a Rav if you have any questions. Rav White is particularly active in this area, but I'm sure all the others can help.
Original Post: 24 December 2007